Almost every business today has a social media presence, whether they realize it or not. And if you're not using this medium as a marketing tool, you're missing out on a huge opportunity.
Social media is a powerful way for businesses of all sizes to reach prospects and customers. People discover, learn about, follow, and shop from brands on social media, so if you're not on platforms like Facebook, Instagram, and LinkedIn, you're missing out! Great marketing on social media can bring remarkable success to your business, creating devoted brand advocates and even driving leads and sales.
In this article, you will what social media is all about, its benefits, and three major tips to help you use it to your advantage and top social media brands.
What Is Social Media?
Social media, as its name implies, is social. It is a way for people to connect and interact with each other in their communities. It's a great way for businesses to engage with their target audience, engage with their existing customers, and connect with new prospects. Social media can be a great tool for business, but it's also a powerful one. It is the fastest-growing network for business growth.
Tips For Social Media Marketing
Social media marketing is a form of digital marketing that uses the power of popular social media networks to achieve your marketing and branding goals. But it's not just about creating business accounts and posting anytime you like. Social media marketing requires an evolving strategy with goals that change from day to day.
Social media marketing is a great way to get your business noticed by prospects and customers. But it can be difficult to know where to start. You want to find the right social media marketing channels to reach your audience, but you also want to make sure you're using the most cost-effective channels. Here are some tips to help you grow.
Set Up A Social Media Marketing Goal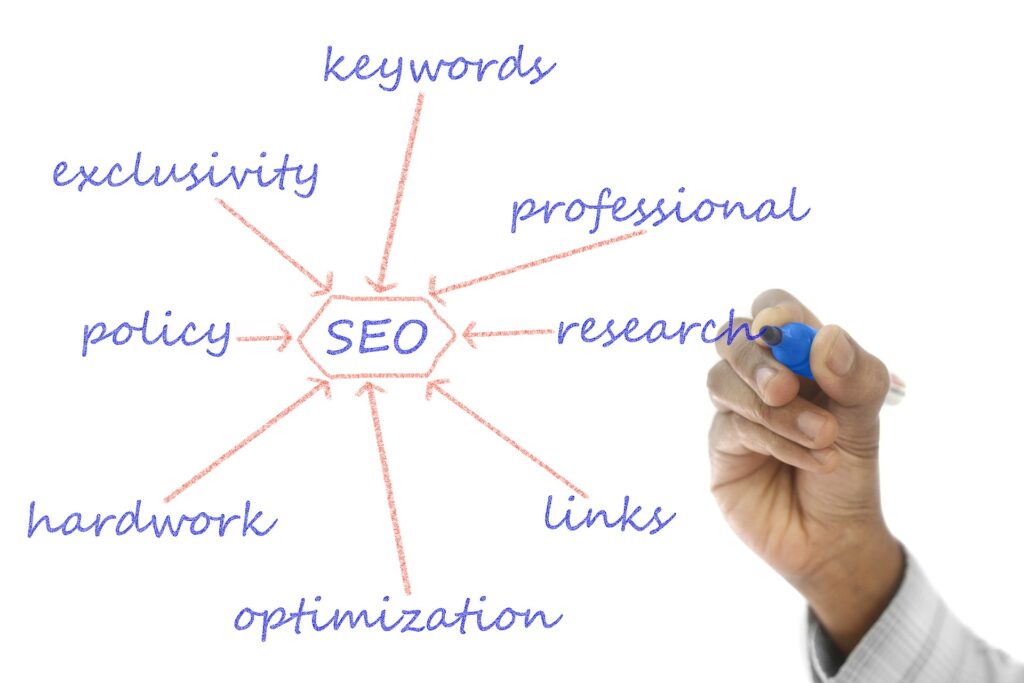 What's the purpose of your social media marketing? It should be to build a relationship with your target audience. You want to get them to like you, trust you, and even buy from you.
The best way to do this is to set up SMART goals.
S – Specific
M – Measurable
A – Attainable
R – Realistic
T – Time Base
Specific: Well defined, clear, and unambiguous
Measurable: With specific criteria that measure your progress toward the accomplishment of the goal
Attainable: Achievable and not impossible to achieve
Realistic: Within reach, realistic, and relevant to your life purpose
Timebase: With a clearly defined timeline, including a starting date and a target date. The purpose is to create urgency.
Know Your Target Audience
Now that you have your goal in mind let's look at the audience. Without the support of your audience, your strategy will be in vain. Therefore you have to think about the set of people you want to reach out to. The right audience matters A lot when creating a social media strategy. The people you choose to target are your fan and potential customers.
Post Engaging Contents
Nothing is better than carrying your audience along in a form of telling a story and posting engaging content that will interest your audience to stick along because the longer they stay the more loyalty and trust they will have for you.
Communicate with your audience
Social media is a great way to connect with your audience and build relationships. But using social media isn't just a one-way street. You must also be active in your social media networks. Post comments and questions and interact with your audience.
Importance Of Social Media Marketing
1. It grows your business brand.
2. It helps you reach a targeted audience.
3. It is a cost-effective way to connect with your potential customers.
4. It is the fastest-growing network for business growth.
5. It tells your story to the world.
6. It increases your social media followers.
7. It helps you build trust with the public.
8. It gives you the opportunity to share your latest and greatest offers and deals.
9. It helps you build a large network of friends and followers.
10. It helps you build a strong online presence.
11. It helps you build a community.
Social Media Platform
In this article, we've outlined four social media channels you should consider when trying to build a social media marketing strategy.
Tik-Tok
Tik-Tok is a social media account that lets you post videos and live streams. It is a great platform for businesses to create a video and live stream their products and services. It's free to create an account and it's fairly easy to use, but it does have a lot of competition. Tik-Tok has a huge user base and it's definitely worth checking out!
Facebook
Facebook is one of the most popular social networks for online marketing. It's the most popular networking site, with over 1.2 billion active monthly users.
Instagram
Instagram is a social media account that lets you share photos and videos with your followers. Users can add videos to their stories as well as share photos and videos through their stories. While it's the second most popular social network, it's still growing and is used by over 1 billion active monthly users.
Twitter
Twitter is a media platform that's been around for over ten years and it is the third most popular network, with around 340 million active monthly users.
LinkedIn
LinkedIn is the largest professional social network, with over 300 million members. It's very similar to Facebook, with an emphasis on career and business networking.
Snapchat
Most people use Snapchat for just taking pictures but in actual fact, Facebook is a great marketing tool that has the ability to create powerful visual marketing campaigns.
YouTube
YouTube is one of the most popular platforms. The platform is more geared toward entertainment, with a channel that has over 2 billion active monthly users aside from being an entertainment platform, it is also a platform used by a lot of business owners to create campaigns and advertise their business.
Tip:
One of the most crucial aspects of social media marketing is the use of hashtags.
Why should you use hashtags?
Hashtags are a powerful tool for businesses because they allow people to easily search for content, posts, and brands. Hashtags are a great way to connect with your audience.
Conclusion
No matter the platform you decide to use, it is important to remember that social media is about connecting with people. It's about creating relationships, sharing your story, and making an impact in your community, and it's our duty to put you through this journey on every of our blog posts. In this article, we talked about what social media is all about, tips to get you started, and the benefits it has to your marketing strategy, and we also shared a few platforms you can start within your business plans. Subscribe to us today to keep getting the latest updates and contact us for further assistance